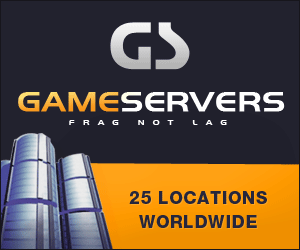 We utilise the services of gameservers.com. With almost global coverage they are likely to have low latency quality gaming services for you and your team.
gameservers.com also host a variety of leading voice communication server platforms such as Teamspeak, Ventrillo & Mumble.
Click the graphic on the left to order a server today, setup is almost instant.